Best cake ever! Very soft, cushiony and breathable, perfect for any sandwich. You'll never want to buy Homemade hamburger bun in store again!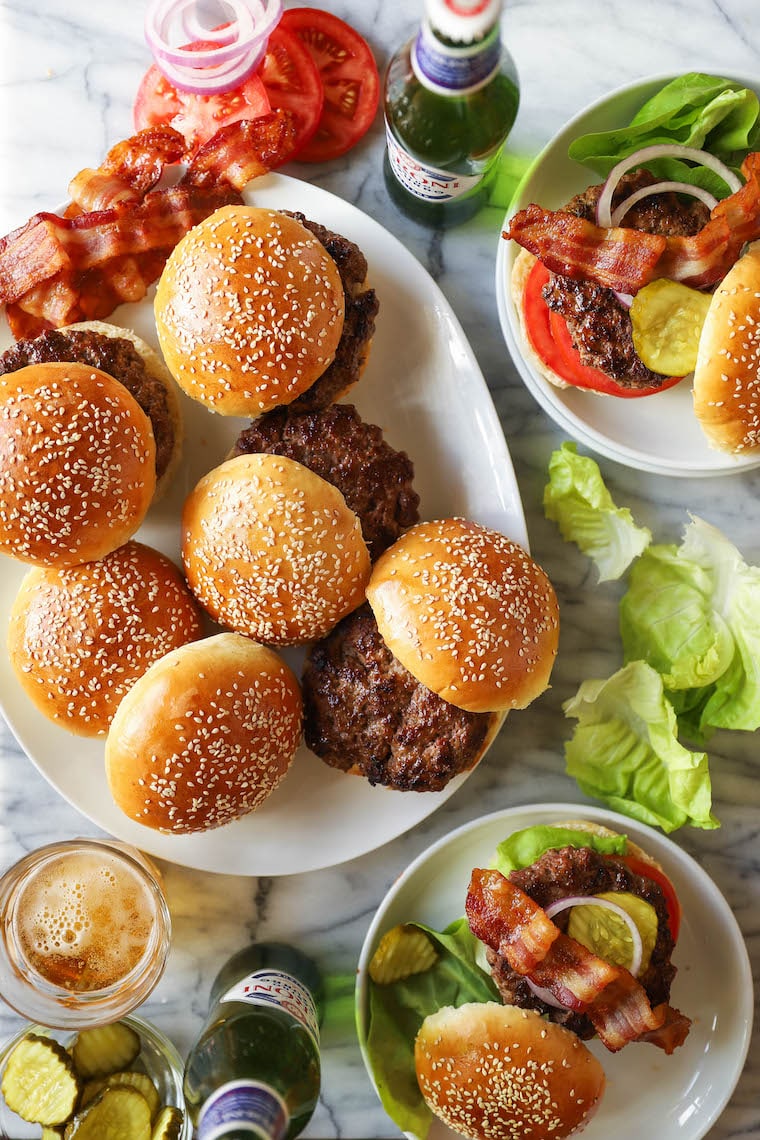 Now I'm wondering about everything in life right now. why did he take me This Long to make this Homemade hamburger bun at home?
Was it the very short ingredient list that you felt was too daunting? Was it a long waiting time with 15-20 minutes of actual hands-on time?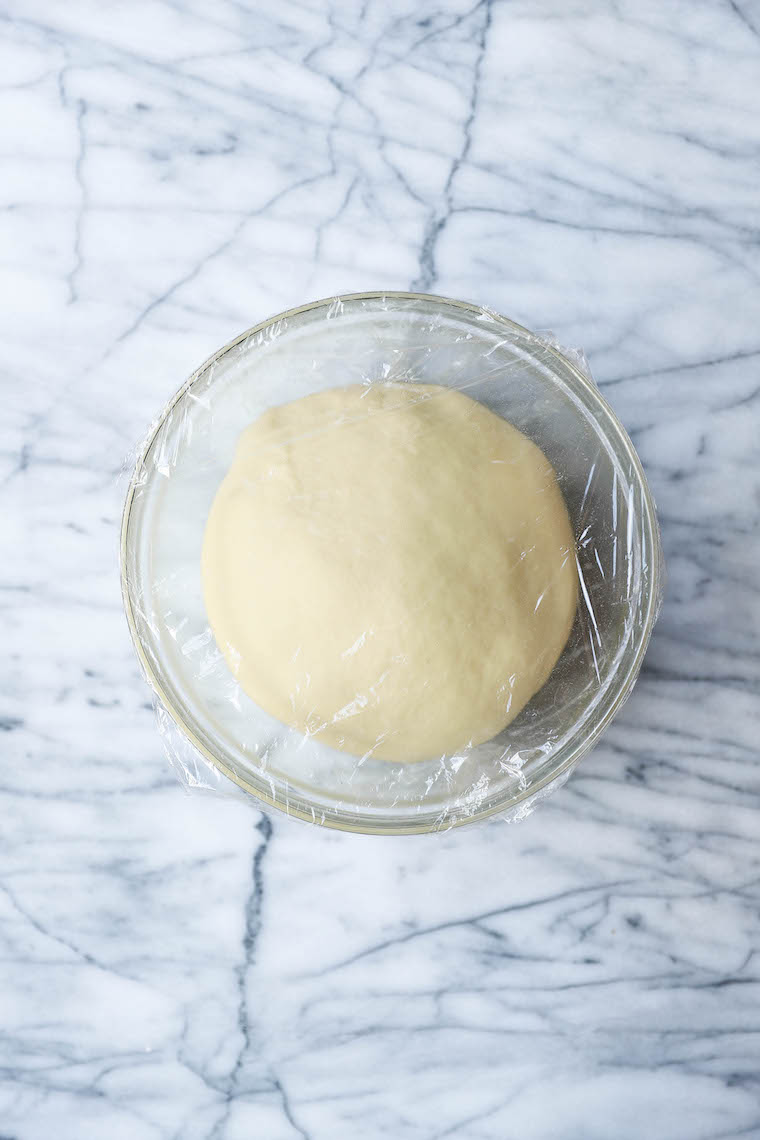 Guys, I have no idea. But what I do know is that these Homemade hamburger bun aren't just a cheeseburger epic.
They're absolutely amazing for any sandwich – fried chicken sandwiches, club sandwiches, BLTs, sloppy joes…you name it.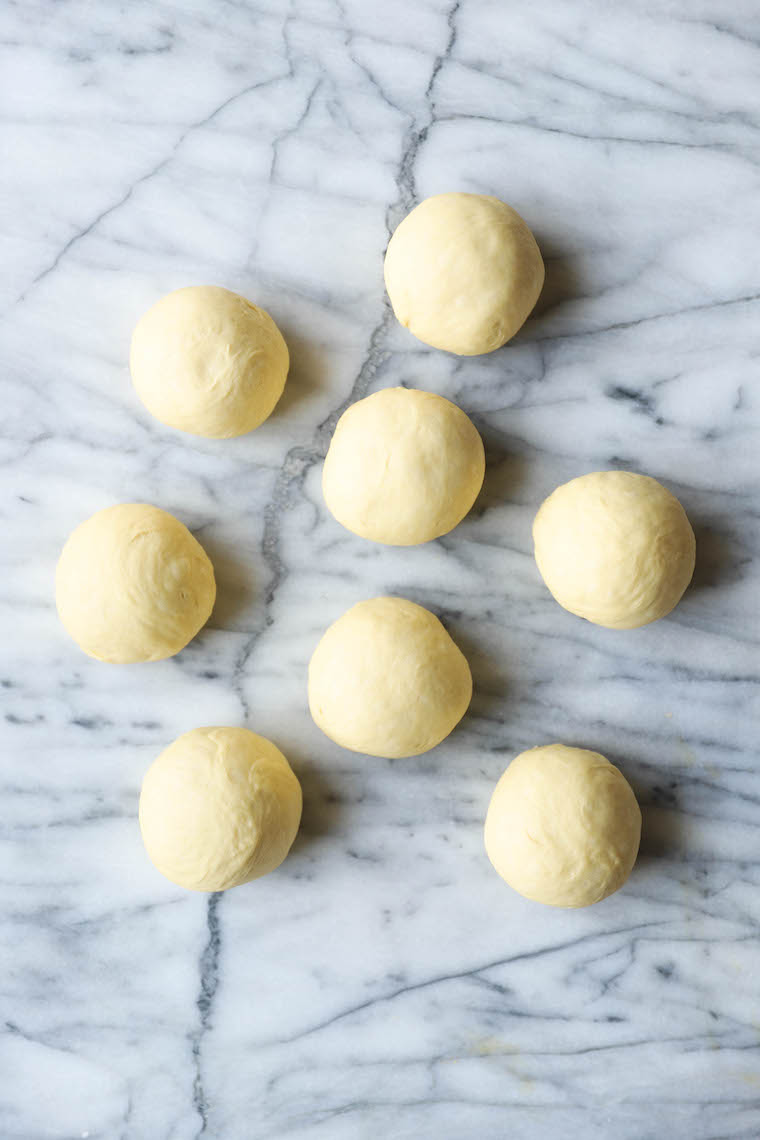 But really, my favorite way to enjoy it is in the form of a bacon burger with all the toppings.
Lots of pickles, tomatoes, lettuce, red onions and burger sauce.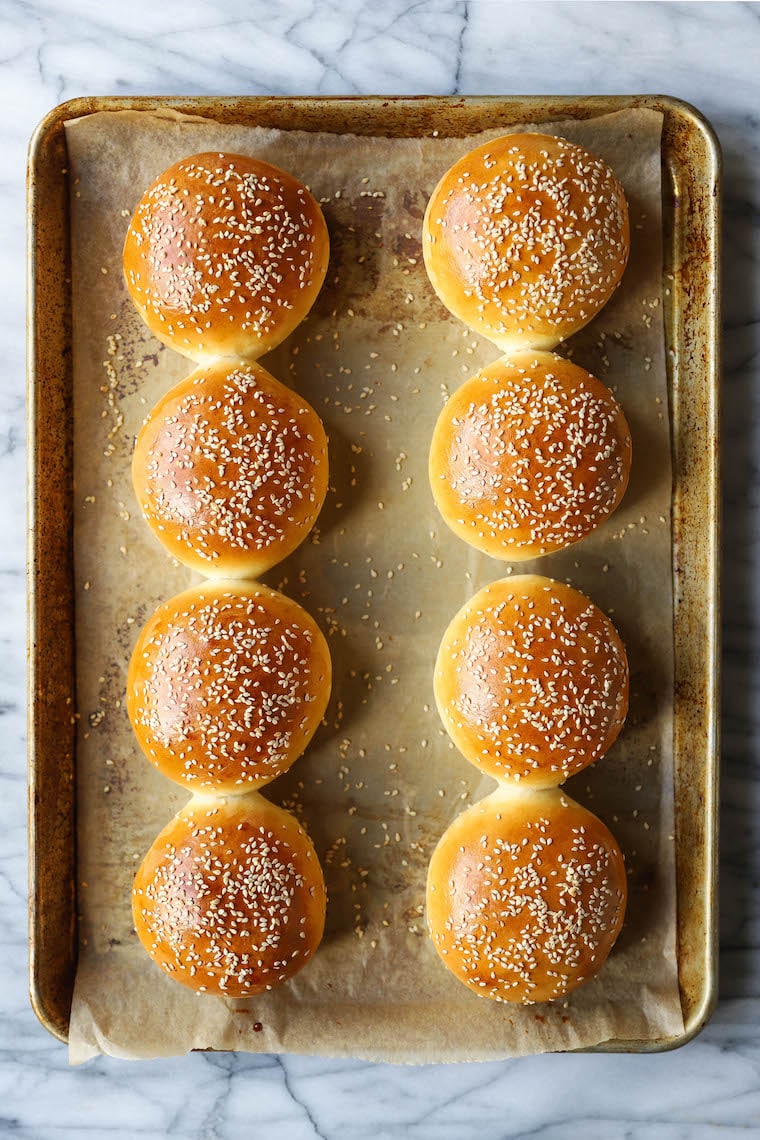 And these homemade cakes I just made who – which Much better.
Now the store-bought cupcakes are officially ruined for me!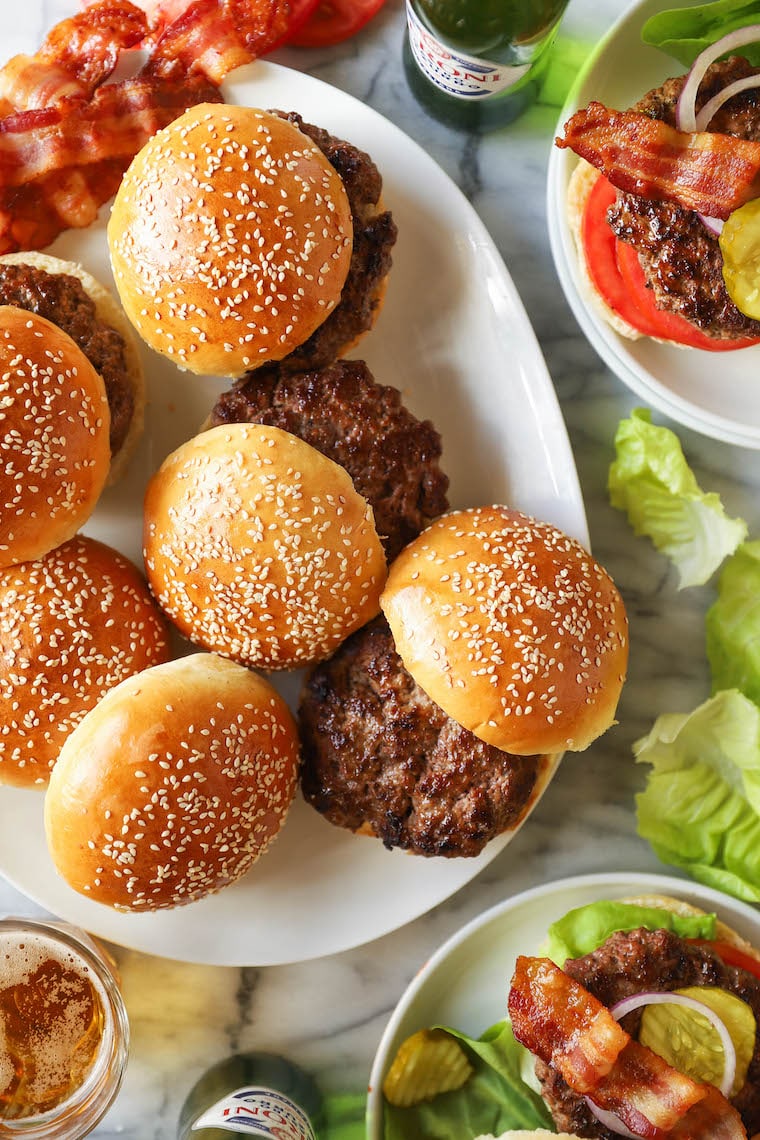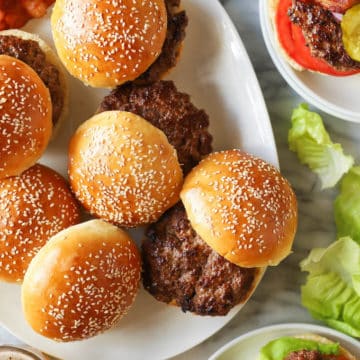 Homemade hamburger bun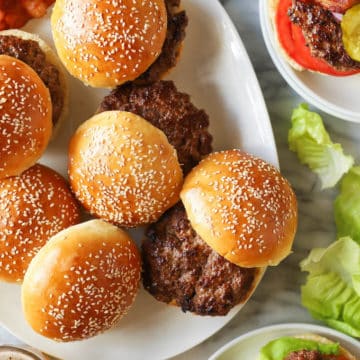 Ingredients:
3/4 cup warm water (100-110 degrees Fahrenheit)
3 tablespoons of sugar
2 1/4 teaspoon active dry yeast
3 tablespoons unsalted butter at room temperature
2 large eggs, at room temperature, divided
3 1/4 cups all-purpose flour, divided
1 1/4 teaspoon kosher salt
2 tablespoons milk
1 tablespoon sesame
Homemade hamburger bun direction:
Combine water, sugar and yeast in a small bowl; Let stand until foamy, about 5 minutes.
In the bowl of an electric mixer fitted with a dough hook, beat the water-butter mixture, 1 egg, 2 cups flour, and salt on medium-low speed until a smooth mixture forms, about 1-2 minutes.
Gradually add remaining 1/4 cup flour, 1/2 cup at a time, until a soft, smooth dough ball forms. The dough should be elastic and slightly sticky to the touch. Increase speed to medium-high and beat for 3 minutes.
Grease a large bowl lightly with oil or spray it with nonstick spray; Put the dough in a bowl and turn into a layer. Cover with a clean dish towel and leave in a warm place until dough doubles in size, about 45 minutes to 1 hour.
Gently deflate the dough by perforating. Working on a surface lightly sprinkled with flour, divide into 8 equal pieces, weighing pieces as needed; Shape each piece into a soft ball.
Lay the butter paper on the baking tray. Put the rolls on the prepared baking tray; Flatten each ball to 3 inches. Cover with a clean dish towel and leave in a warm place until dough doubles in size, about 45 minutes to 1 hour.
Preheat the oven to 375 degrees Fahrenheit.
In a small bowl, whisk the remaining eggs and milk together. Brush the surface of the dough with the egg mixture; Sprinkle sesame seeds.
Place in the oven and bake until golden brown, 15-18 minutes.