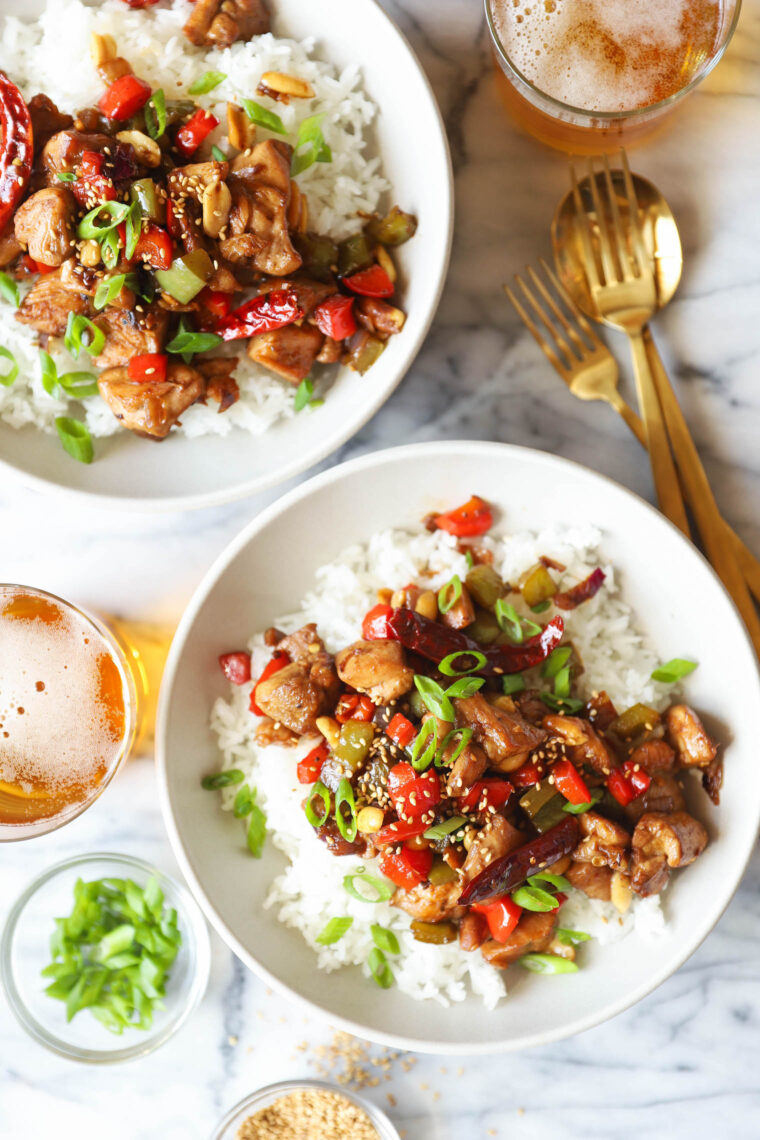 Kung Pao Chicken. A fast food favorite I really love making at home with the best flavors in one – slightly salty, sweet, sour and spicy.
This dish is absolutely restaurant quality, and you can adjust the heat level to your liking – whether you want some extra spice in your life or want to lighten it up a little for the little ones. It's all good.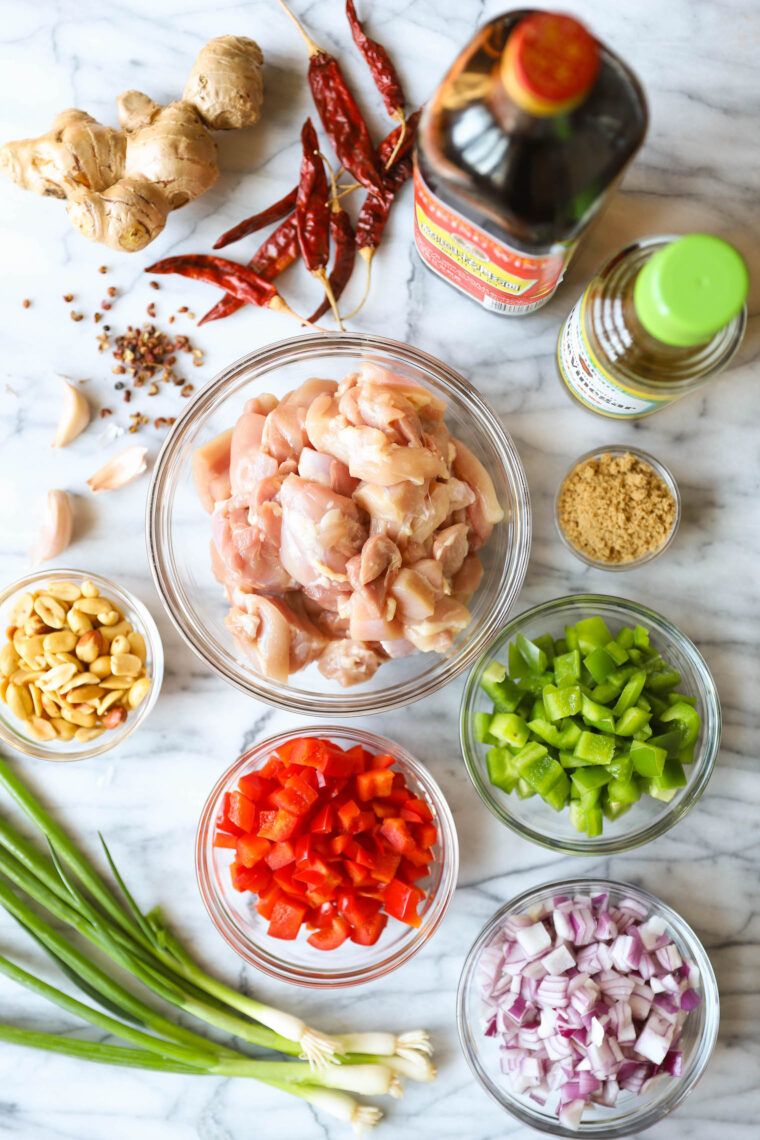 And don't worry about Sichuan pepper. Now that the import ban in the US was lifted in 2005, Sichuan peppercorns can easily be found in most grocery store chains like Whole Foods. It imparts the most distinct flavors to this dish, and I wouldn't recommend any alternatives.
Serve with a bowl of rice garnished with some green onions and sesame seeds. You will be shocked to find it tastes so much better than eating out!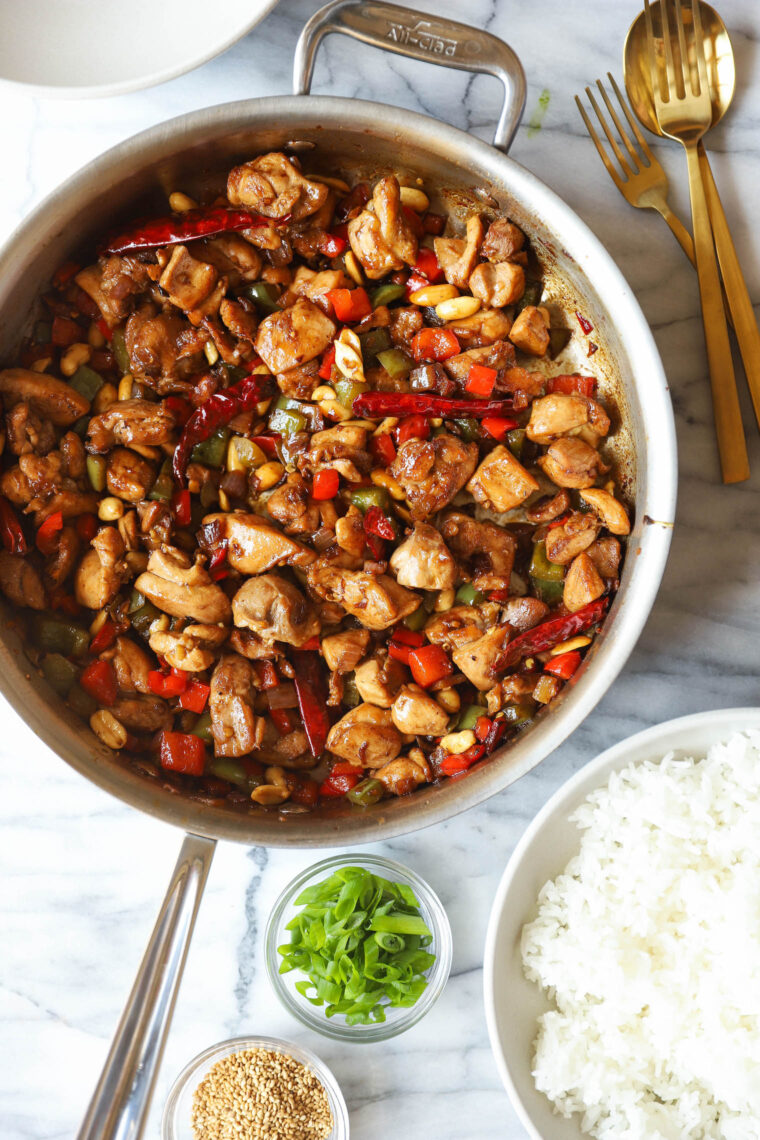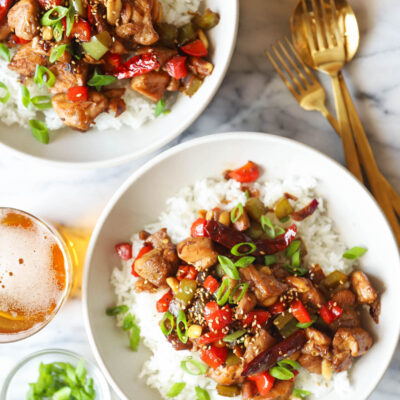 Kung Pao Chicken
Everyone's favorite fried chicken is easily prepared at home! Slightly salty, sweet, sour + spicy. Winning group!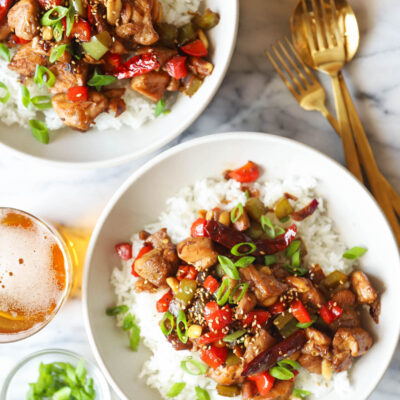 Ingredients:
1 1/2 pounds boneless, skinless chicken thighs, cut into bite-size pieces
2 tablespoons of Shaoxing wine
2 teaspoons cornstarch
3 tablespoons a little sodium soy sauce, divided
2 tablespoons canola oil, divided
1 cup green pepper, diced
1 cup red bell pepper, chopped into cubes
1 cup red onion, diced
6-8 dried arbol peppers, stem and seeded
3 cloves of minced garlic
1 tablespoon fresh grated ginger
1/2 teaspoon ground Sichuan pepper
1 1/2 tablespoons of rice wine vinegar
1 tablespoon brown sugar
1/3 cup peanut cocktail
2 green onions, finely chopped
1/2 teaspoon toasted sesame
directione:
In a medium bowl, combine chicken, Shaoxing wine, cornstarch and 1 tablespoon of soy sauce. Cover, covering; Put it in the fridge for 30 minutes.
Heat a tablespoon of canola oil in a large skillet over medium-high heat. Work in two batches, add the chicken, and cook until golden brown, about 6-8 minutes. Transfer it to a plate lined with a paper towel.
Heat up the remaining tablespoon of canola oil. Add sweet pepper and onion. Cook, stirring occasionally, until soft, for about 2 minutes. Add chili, garlic, ginger and pepper until fragrant for 1-2 minutes.
Add the chicken, and leave 2 tablespoons of soy sauce, vinegar and sugar until well mixed, for 1-2 minutes. Stir in peanuts.
Serve immediately, garnished with green onions and sesame seeds if desired.