Homemade pasta dough! All you need are 4 ingredients and it's super easy (and versatile). Perfect for any shape!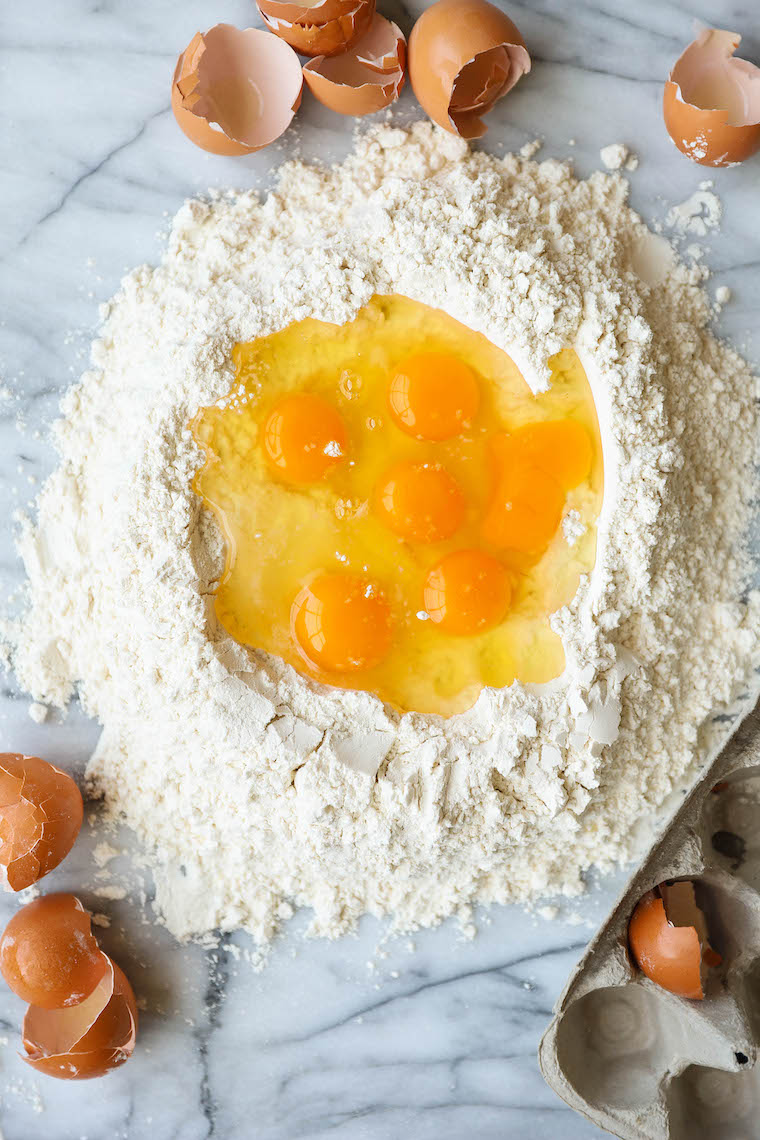 There is really nothing better than homemade pasta. It may seem a little daunting at first but once you feed the dough through the pasta roller a few times, you will be hooked! My husband showed me how to make this particular pasta (he used his grandmother's Italian recipe) on our third date, and I ended up marrying him, so that was it.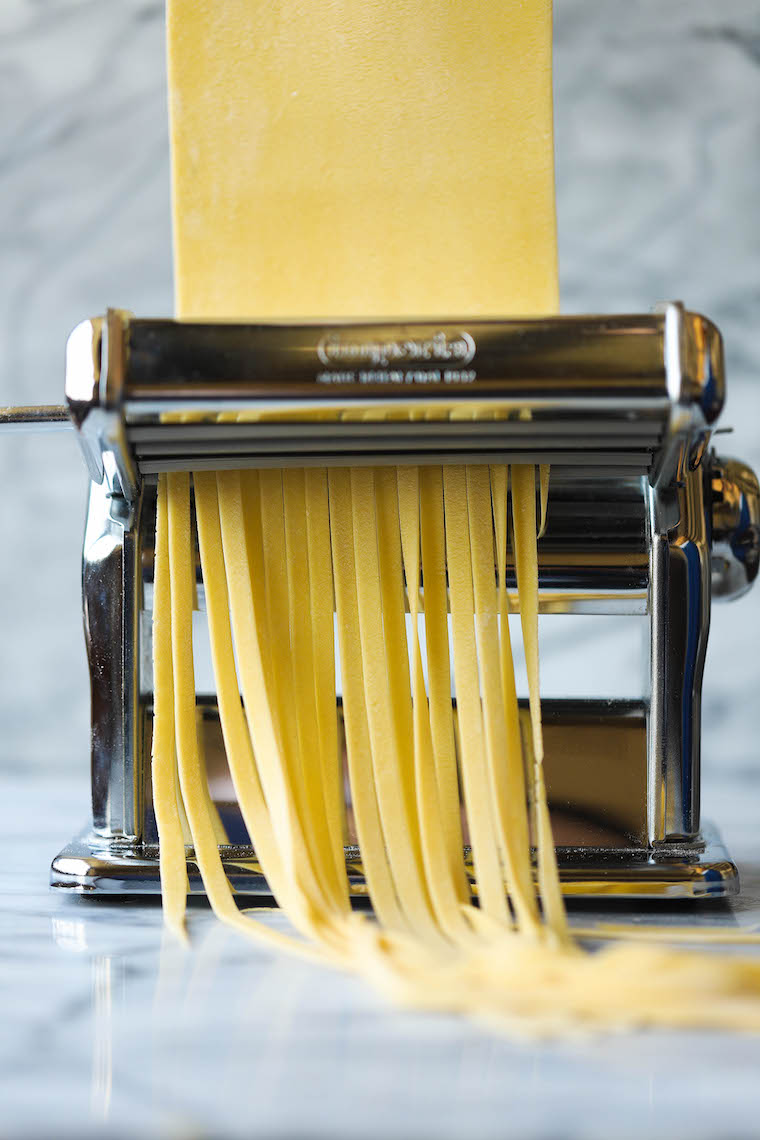 We also used this recipe religiously throughout the pandemic, distributing batches of pasta to our neighbors. I also can't begin to tell you how many times we've used this pasta in this recipe. After that, we could never touch the packaged pasta again.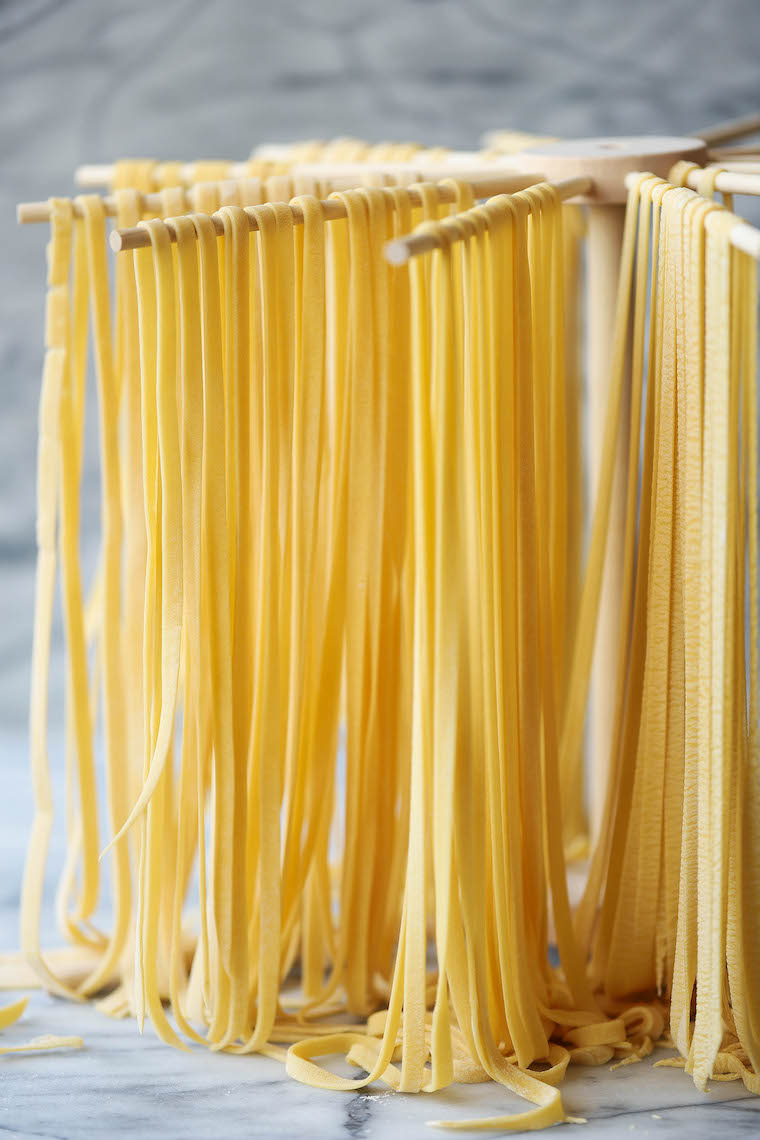 It may seem a little daunting at first, but practice makes perfect. After your first round of making homemade pasta with these handy tips, you'll be an absolute pro in no time. Prepare.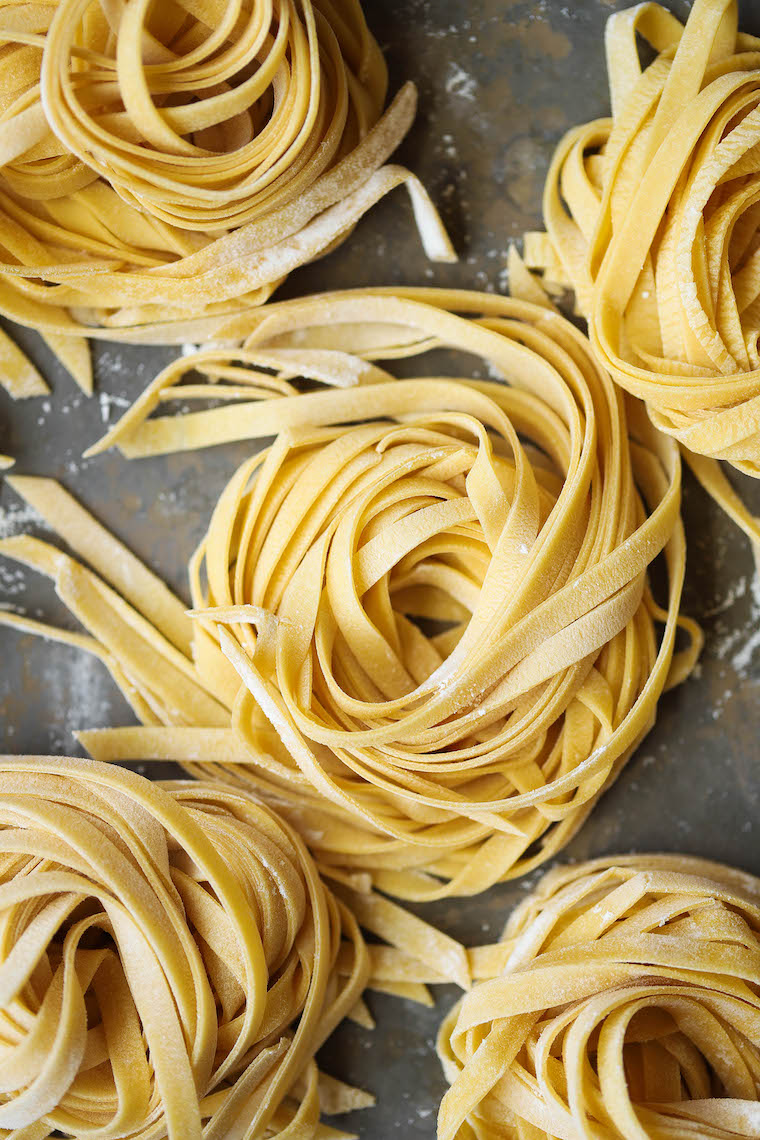 Types of flour – all-purpose, semolina, 00 . flour
Most pasta recipes recommend using semolina or 00 flour. Semolina has a stronger texture, which helps absorb rich sauces, while 00 flour has a smoother texture, resulting in silkier pasta noodles. These flours can be found in specialized Italian markets.
I prefer to use a mixture of all-purpose flour and semolina or 00 flour, depending on what I have on hand. However, all-purpose flour works well as well.
pre-made
The beauty of pasta dough is that it can be prepared ahead of time! Up to a day in the refrigerator, or up to four weeks in the freezer. With either option, just make sure you let the dough come to room temperature before kneading and feeding through the pasta attachments.
Recipes for using homemade pasta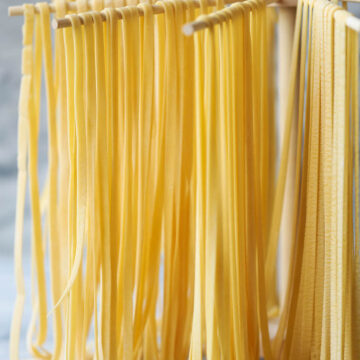 Ingredients:
3 cups all-purpose flour
3 cups semolina or 00 flour* (all-purpose flour can be substituted)
6 large eggs
1 tablespoon olive oil
a pinch of salt
3/4 cup water or more as needed
Homemade pasta directions:
In the bowl of an electric mixer equipped with a dough hook, beat the flour, eggs, olive oil, salt and water on a medium-low speed until a smooth, smooth ball of dough forms, about 5-10 minutes. If the dough is too dry, add more water as needed. The dough should be elastic and slightly sticky to the touch.
Work on a surface sprinkled with a little flour. Knead the dough 3-4 times until it hardens.
Wrap tightly in plastic wrap and leave at room temperature for at least 1 hour or in the refrigerator overnight, letting it reach room temperature before use.
Using the KitchenAid® base pasta dough roller attachment, set the thickness to setting #1.
Working on a lightly floured surface, divide dough into 4 equal pieces.
Running one piece at a time, turn the mixer on speed 2 and feed the dough through a pasta roller for kneading, flouring the dough as little as needed to avoid sticking. Fold the dough in half and roll again, and repeat as needed, until the dough becomes smooth.
Set the thickness to setting No. 2. Feed dough, repeat once.
Set the thickness to setting No. 3. Feed dough, repeated once.
Set thickness to setting # 4. Feed dough, repeat once. Turn off the mixer.
With the KitchenAid® Stand Mixer Fettuccine Cutter Attachine, turn on mixer on speed 4 and feed dough through a pasta cutter before carefully arranging pasta on a pasta drying rack for 30 minutes, dusting pasta lightly as needed to avoid sticking.
Transfer it to an airtight container and place it in the fridge for up to two days or in the freezer for up to two weeks.